EMBOSSED ALLIGATOR BELT BUNDLE
These belts are handmade from genuine cowhide leather, which has been embossed to look and feel like exotic alligator skin.

GENUINE COWHIDE
1.38" WIDTH
BLACK BUCKLE INCLUDED
BELT SIZE = PANT WAIST SIZE + 2"

ORDER UNTRIMMED AS A GIFT (TRIMMING INSTRUCTIONS INCLUDED).
OUR HAPPY CUSTOMERS
"A Stroke of Style"
Crafted with the golfer in mind, this belt combines luxury with practicality. Durable, stylish, and comfortable, it's my go-to for every round.
Justin M.
"Alligator Excellence"
Got my hands on the Dark Grey Alligator piece, and wow, it's a showstopper. This is the kind of accessory that gets noticed. Definitely a keeper in my book!
Jason G. W.
"White Alligator Wonder"
I love my new White Alligator belt from Ace of Clubs. The genuine leather is luxurious, making it an ideal statement accessory for golf. Ace of Clubs is my favorite for real golf leather goods!
Courtney H.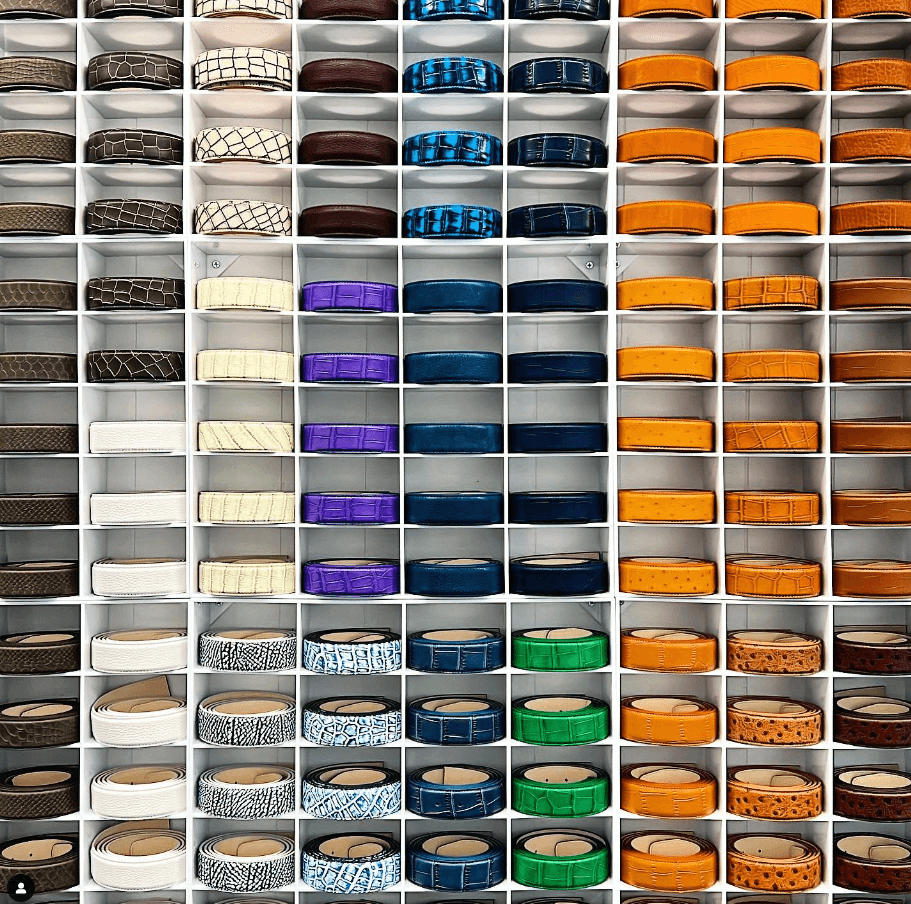 For golfers by golfers
Founded in 2012 by former PGA Golf Professional Daniel Pusilo, The Ace of Clubs Golf Company is your destination for handmade leather products that effortlessly fuse the artistry of leatherwork and our passion for golf.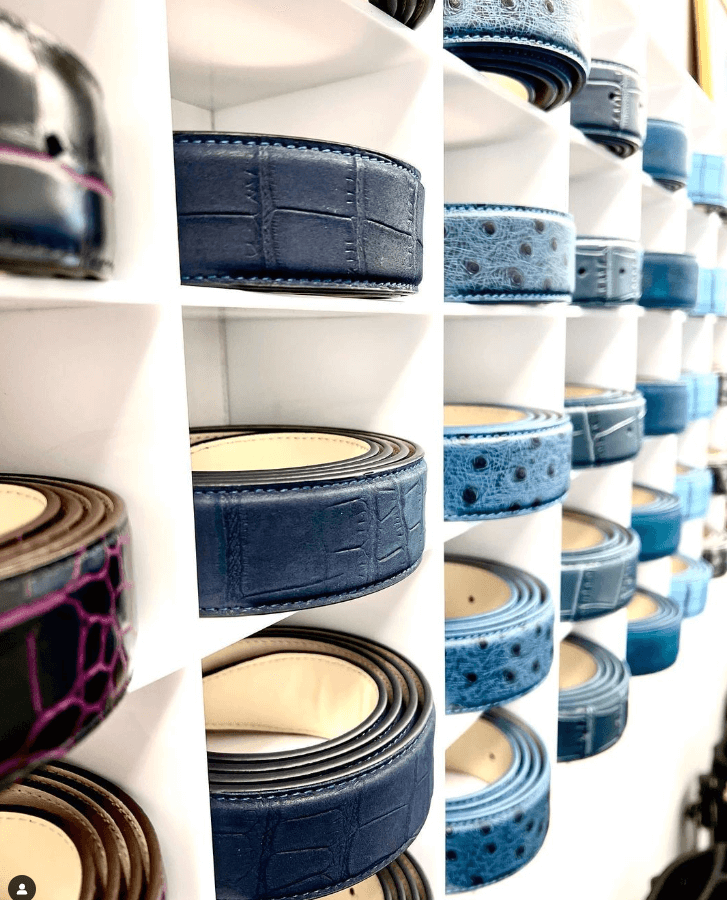 The exotic look, without the exotic price
Our products are handmade from custom cowhide leathers which have been embossed to replicate the look and feel of exotic animal skins.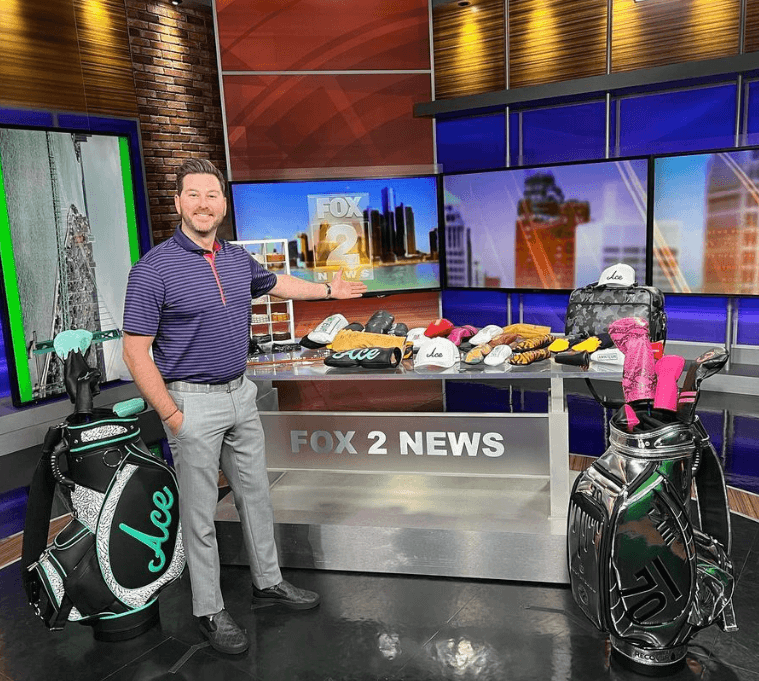 On Fox 2 News
The Ace of Clubs Golf Company recently invited to appear on Fox 2 News, showcasing our dedication to crafting exceptional handcrafted leather golf accessories. This recognition highlights our commitment to delivering craftsmanship and style in the world of golf.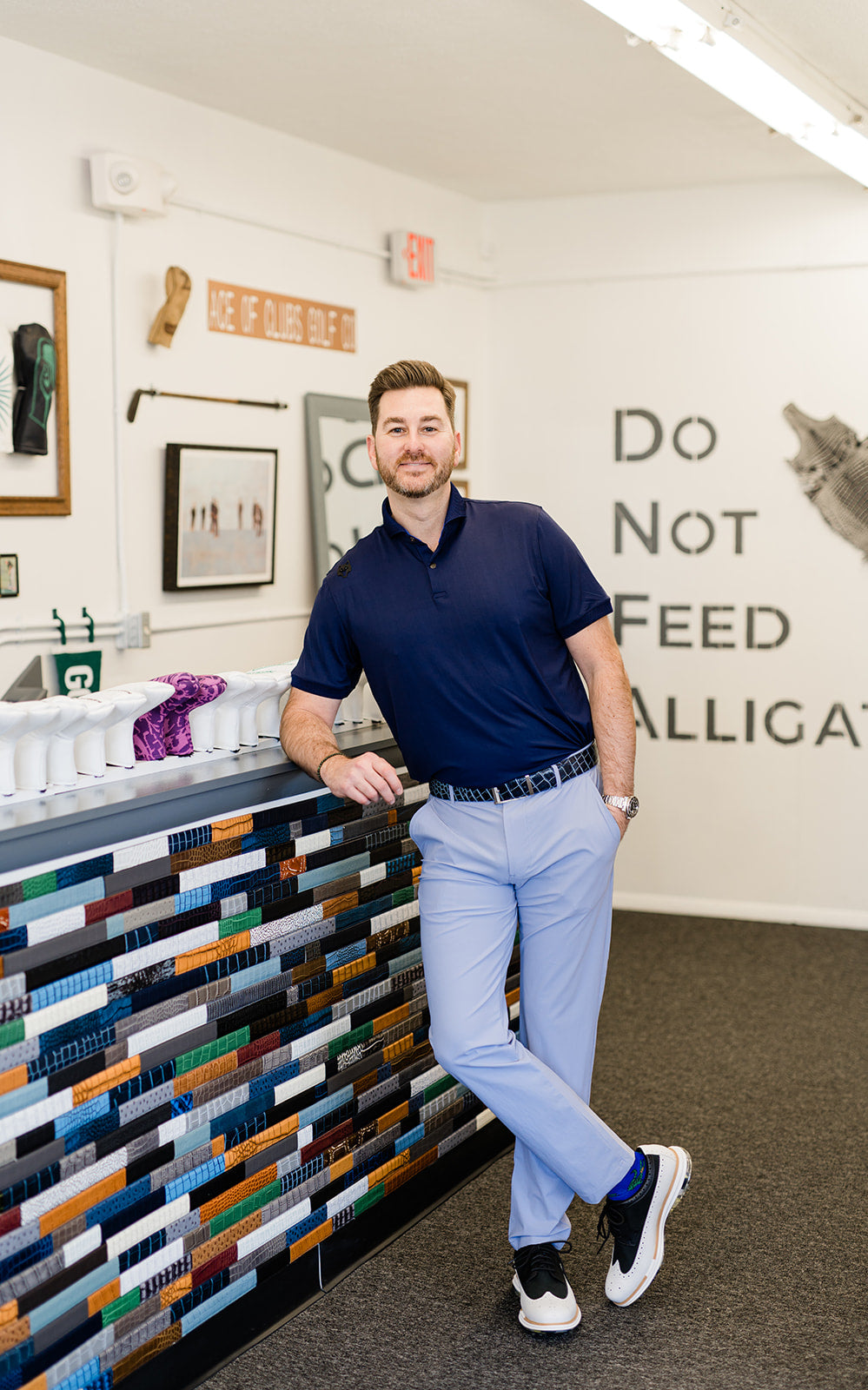 Personal note from Daniel the founder
I am so happy and grateful that you have embraced The Ace of Clubs Golf Company. Our passion for golf, dedication to craftsmanship, and commitment to quality materials drive us every day. Crafting unique products that enhance your golfing experience is our privilege, and we're honored to be a part of your journey on the course. Thank you for your support; it means the world to us.
Sincerely,
Daniel Pusilo
Other products you might like